About Us
Sanwa International Patent Office is a Japanese patent office that has been operating in Tokyo, Japan for over 40 years.

We are located in central Tokyo close to the landmark Tokyo Tower and next to the historic Atago 'mountain.'

Our office provides preliminary search and filing applications with respect to patents, trademarks, designs and utility
models.

Our small 'boutique' firm offers specialized service with personalized attention to detail concerning protection of IP rights
including patents, trademarks, designs, utility models and
copyright and protection from unfair competition and related fields.

We will continue efforts to provide the utmost in personalized services at all times.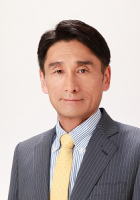 Sanwa International Patent Office
Futoshi Hanamura